Glass lens molding dies (Binderless alloy)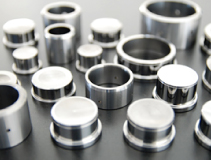 Our unique technology eliminates pores regardless of the size of the die. By modifying the chemical composition, we produce binderless alloys having different thermal expansion coefficients.

Wear Resistant Tools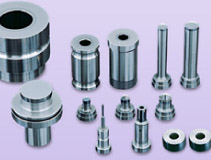 We offer the superior quality of our molding dies and punches with high wear resistance, Our products meet the needs of many customers in the automotive, electronics, medical and other industries for a long time.
Blank for Cutting Tools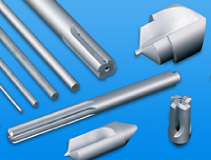 A wide lineup of Blank for Cutting Tools offers a variety of shapes according to customers needs. The reduced machining allowance provides enhanced machining accuracy and higher production efficiency.
Materials for lnsert Tips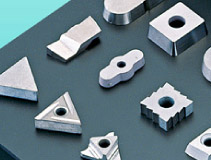 Our newly-developed P-class and cermet tips provide superior sharpness and durability to existing tips, even for intermittent machining.
Cemented Carbide Rods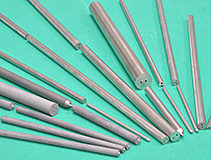 With high quality material, rich varieties of shapes, and process under customer needs, we offer the product inquired with no waste.

Circular Saw Tips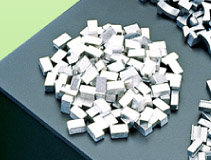 Circular saws with cemented carbide or cermet tips, also known as "tipped saws," are widely used in various industries such as iron and steel, automotive, construction, and agriculture and forestry.
Cemented Carbide Dies and Guide Rolls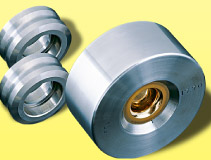 Since its founding, Nippon Tokushu Goukin has been dedicated to the manufacture of cemented carbide dies. Backed by long experience and expertise in this area, we offer quality carbide dies characterized by high wear resistance and outstanding toughness.